---
Re: CHINA : China Huayi Broadcasting Corporation 6185kHz
-
XYZ
Sep 25, 2016 13:48 UTC
No.1706
6185kHz
Recently, the signal is strong but not out modulation... Trouble??
(Sept 25, -1345-,  H.Komatsubara)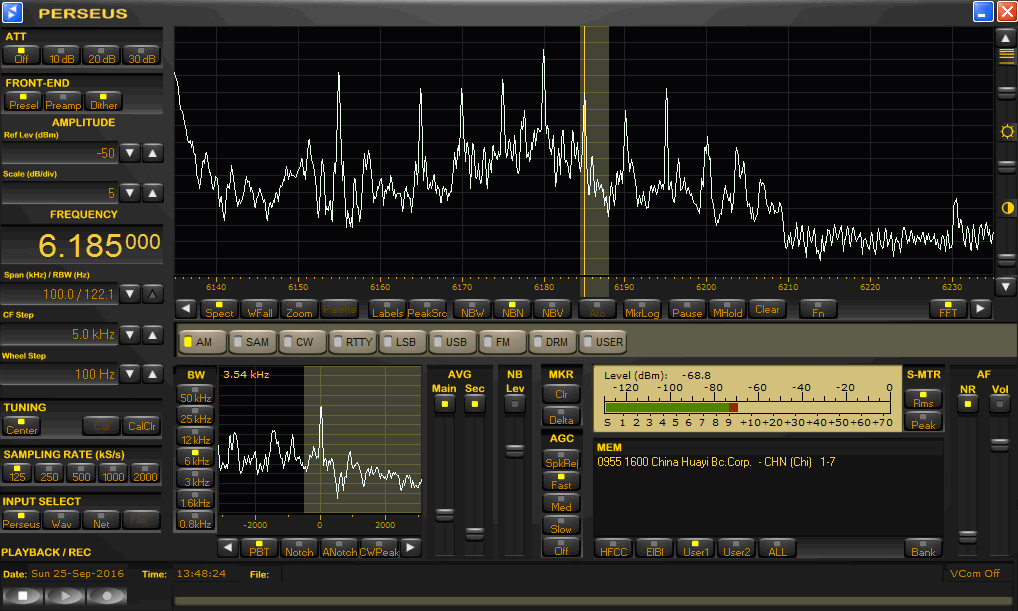 ---
Re: CHINA : China Huayi Broadcasting Corporation 6185kHz
-
XYZ
Sep 28, 2016 09:57 UTC
No.1723
The broadcast was followed by a non-modulated every day, 
but seems to have repaired. 

 *0953- Opening music, program start

The test transmission was going in 6185kHz around 07:30 today.
It has come up with a sound properly in today's broadcasting !
But it might still modulation is weak ...


-1135-
 6185kHz  very weak modulation again .......