---
A16 : Broadcasting to North Korea
-
XYZ
Mar 20, 2016 13:52 UTC
No.1152
TNX! Ivo (Bulgarian DX): http://goo.gl/JXyzwC

A-16

Voice of Khmer M'Chas Srok
1130-1200 on 17860 TAC 100 kW / 122 deg to SEAs Khmer Thu/Sun (same in B-15)

Radio Free North Korea
1200-1300 on 15630 TAC 100 kW / 076 deg to NEAs Korean (9470 in B-15)

National Unity Radio
1300-1600 on 11550 DB  100 kW / 071 deg to NEAs Korean (7515 in B-15)

Voice of Wilderness
1330-1530 on 12130 TAC 100 kW / 070 deg to NEAs Korean (7615 in B-15)

North Korea Reform Radio
1430-1530 on 11570 TAC 100 kW / 076 deg to NEAs Korean (7590 in B-15)
2030-2130 on  7510 TAC 100 kW / 076 deg to NEAs Korean (same in B-15)

Voice of Martyrs at new time
1530-1700 on  7520 TAC 100 kW / 076 deg to NEAs Korean (alt.7530/9985), instead
1630-1800 on  7520 TAC 100 kW / 076 deg to NEAs Korean in current B-15
---
A16 : China Radio International (CRI)
-
XYZ
Mar 22, 2016 09:18 UTC
No.1164
TNX! AOKI : http://www1.s2.starcat.ne.jp/ndxc/

A16 CRI schedule;
 http://www1.s2.starcat.ne.jp/ndxc/cn/cria16.htm
---
Re: A16 - 2016
-
Ron Howard
Mar 22, 2016 14:31 UTC
No.1165
Have been interested to recently find that CRI is no longer
signing off at 1257* on 7325 kHz., as they normally had 
done for a long time, but instead am finding a new sign 
off time of 1253*.

Is this a permanent change?

This gives us a slightly longer window of opportunity to 
check for Wantok Radio Light (7324.95) (PNG), which 
was not heard at all on March 22.
---
Re: A16 - 2016
-
XYZ
Mar 22, 2016 14:48 UTC
No.1166
> -1257* / -1253*
I did not notice. Next time, try aiming at that time.
Thank you very much Ron-san ! 
---
A16 - KNLS Madagascar Russian, English
-
XYZ
Mar 28, 2016 19:11 UTC
No.1198
KNLS via Madagascar

---------------------------------
0100-0200   9655kHz  English
0200-0300   6190kHz  Spanish
0300-0400   6150kHz  Spanish
0400-0500   9480kHz  English

1800-1900   9570kHz  Russian
           17640kHz  English
1900-2000  11945kHz  Arabic
2000-2100  13710kHz  Arabic
2100-2200  11615kHz  Chinese
2200-2300   9455kHz  Chinese
           11770kHz  Arabic
---------------------------------


1800-  9570kHz Russian, good condition in my location, but no signal on 17640kHz..
      17640kHz English, (TNX! remote PERSEUS server.)
      http://www.africanpathways.org/


"African Pathways Radio";

 0400-0500   9480kHz  English
 1800-1900  17640kHz  English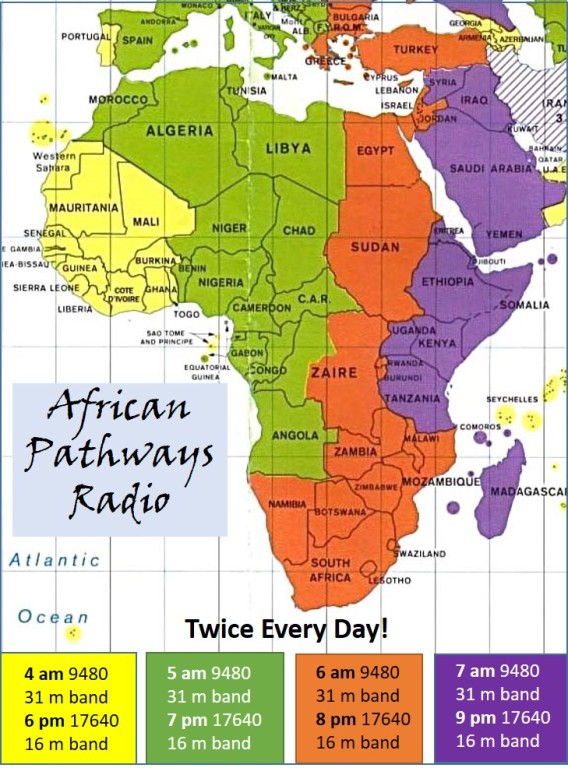 ---
A16 : AOKI list updata
-
XYZ
Mar 29, 2016 07:10 UTC
No.1200
A16 AOKI LIST

TNX! AOKI         : http://www1.s2.starcat.ne.jp/ndxc/
Excel file        : http://www1.s2.starcat.ne.jp/ndxc/pc/nd/nda16.xlsx
PERSEUS text file : http://www1.s2.starcat.ne.jp/ndxc/pc/nd/userlist1.txt
---
Re: A16 - EiBi updata to A16
-
XYZ
Apr 02, 2016 13:42 UTC
No.1223
EiBi A16 LIST
EiBi : http://www.eibispace.de/
EiBi text file : http://www.eibispace.de/dx/eibi.txt

A16 AOKI LIST
AOKI         : http://www1.s2.starcat.ne.jp/ndxc/
Excel file        : http://www1.s2.starcat.ne.jp/ndxc/pc/nd/nda16.xlsx
PERSEUS text file : http://www1.s2.starcat.ne.jp/ndxc/pc/nd/userlist1.txt
---
A16 : EiBi, AOKI, HFCC Updata
-
XYZ
Apr 12, 2016 13:31 UTC
No.1250
EiBi Apr 11
AOKI daily
HFCC Apr 12

EiBi A16 LIST
EiBi : http://www.eibispace.de/
EiBi text file : http://www.eibispace.de/dx/eibi.txt

A16 AOKI LIST
AOKI         : http://www1.s2.starcat.ne.jp/ndxc/
Excel file        : http://www1.s2.starcat.ne.jp/ndxc/pc/nd/nda16.xlsx
PERSEUS text file : http://www1.s2.starcat.ne.jp/ndxc/pc/nd/userlist1.txt

HFCC
A16 : http://www.hfcc.org/data/a16/
---
A16 : EiBi, AOKI, HFCC Updata
-
XYZ
Apr 19, 2016 13:29 UTC
No.1275
EiBi Apr 18
AOKI daily
HFCC Apr 13

EiBi A16 LIST
EiBi : http://www.eibispace.de/
EiBi text file : http://www.eibispace.de/dx/eibi.txt

A16 AOKI LIST
AOKI         : http://www1.s2.starcat.ne.jp/ndxc/
Excel file        : http://www1.s2.starcat.ne.jp/ndxc/pc/nd/nda16.xlsx
PERSEUS text file : http://www1.s2.starcat.ne.jp/ndxc/pc/nd/userlist1.txt

HFCC
A16 : http://www.hfcc.org/data/a16/
---
A16 EiBi updata today
-
XYZ
Apr 20, 2016 11:13 UTC
No.1283
EiBi Apr 20
AOKI daily
HFCC Apr 13

EiBi A16 LIST
EiBi : http://www.eibispace.de/
EiBi text file : http://www.eibispace.de/dx/eibi.txt

A16 AOKI LIST
AOKI         : http://www1.s2.starcat.ne.jp/ndxc/
Excel file        : http://www1.s2.starcat.ne.jp/ndxc/pc/nd/nda16.xlsx
PERSEUS text file : http://www1.s2.starcat.ne.jp/ndxc/pc/nd/userlist1.txt

HFCC
A16 : http://www.hfcc.org/data/a16/

---
A16 : EiBi, AOKI, HFCC Updata
-
XYZ
May 05, 2016 09:37 UTC
No.1319
EiBi May 05
AOKI May 05 (almost daily)
HFCC May 04

EiBi A16 LIST
EiBi : http://www.eibispace.de/
EiBi text file : http://www.eibispace.de/dx/eibi.txt

A16 AOKI LIST
AOKI         : http://www1.s2.starcat.ne.jp/ndxc/
Excel file        : http://www1.s2.starcat.ne.jp/ndxc/pc/nd/nda16.xlsx
PERSEUS text file : http://www1.s2.starcat.ne.jp/ndxc/pc/nd/userlist1.txt

HFCC
A16 : http://www.hfcc.org/data/a16/

---
A16 : EiBi, AOKI, HFCC Updata on May 26
-
XYZ
May 27, 2016 10:14 UTC
No.1369
EiBi May 26
AOKI May 26 (almost daily)
HFCC May 26

EiBi A16 LIST
EiBi : http://www.eibispace.de/
EiBi text file : http://www.eibispace.de/dx/eibi.txt

A16 AOKI LIST
AOKI         : http://www1.s2.starcat.ne.jp/ndxc/
Excel file        : http://www1.s2.starcat.ne.jp/ndxc/pc/nd/nda16.xlsx
PERSEUS text file : http://www1.s2.starcat.ne.jp/ndxc/pc/nd/userlist1.txt

HFCC
A16 : http://www.hfcc.org/data/a16/

---
Re: A16 - Eibi updata
-
XYZ
Jul 18, 2016 11:21 UTC
No.1456
EiBi Jul 17
AOKI Jul 15
HFCC Jul 15

EiBi A16 LIST
EiBi : http://www.eibispace.de/
EiBi text file : http://www.eibispace.de/dx/eibi.txt

A16 AOKI LIST
AOKI         : http://www1.s2.starcat.ne.jp/ndxc/
Excel file        : http://www1.s2.starcat.ne.jp/ndxc/pc/nd/nda16.xlsx
PERSEUS text file : http://www1.s2.starcat.ne.jp/ndxc/pc/nd/userlist1.txt

HFCC
A16 : http://www.hfcc.org/data/a16/
---
Re: A16 - update / Aoki was changed to ZIP file
-
XYZ
Aug 17, 2016 10:00 UTC
No.1503
EiBi Aug 16
AOKI Aug 17
HFCC Aug 15

Distribution file format of Aoki list has changed. Aug 16 and later became 
the delivery of a ZIP file.
Download URL : http://www1.s2.starcat.ne.jp/ndxc/pc/nd/nda16.zip

NDXC search is also almost at the same time update AOKI list.
http://ndxc.16mb.com/bi/adv.php


EiBi A16 LIST
EiBi : http://www.eibispace.de/
EiBi text file : http://www.eibispace.de/dx/eibi.txt


HFCC
A16 : http://www.hfcc.org/data/a16/
---
Re: A16 - Eibi/HFCC update
-
XYZ
Aug 31, 2016 09:55 UTC
No.1550
updated
-------------
EiBi  Aug 30
Aoki  Aug 26
HFCC  Aug 31
-------------


---
Re: A16 - HFCC/EiBi/AOKI update
-
XYZ
Sep 01, 2016 09:30 UTC
No.1555
updated
-------------
EiBi  Aug 31
Aoki  Sep 01
HFCC  Aug 31
-------------
---
Re: A16 - HFCC/EiBi/AOKI update
-
XYZ
Sep 08, 2016 05:03 UTC
No.1606
updated
-------------
EiBi  Sep 07
Aoki  Sep 07
HFCC  Sep 06
-------------

AOKI list
 Download URL : http://www1.s2.starcat.ne.jp/ndxc/pc/nd/nda16.zip
 NDXC search is also almost at the same time update AOKI list:
  http://ndxc.16mb.com/bi/adv.php


EiBi LIST
 EiBi : http://www.eibispace.de/
 EiBi text file : http://www.eibispace.de/dx/eibi.txt


HFCC
 A16 : http://www.hfcc.org/data/a16/
---
Re: A16 - EiBi/AOKI update Sep 14
-
XYZ
Sep 14, 2016 20:06 UTC
No.1641
updated
-------------
EiBi  Sep 14
Aoki  Sep 14
HFCC  Sep 09
-------------

AOKI list
 Download URL : http://www1.s2.starcat.ne.jp/ndxc/pc/nd/nda16.zip
 NDXC search is also almost at the same time update AOKI list:
  http://ndxc.16mb.com/bi/adv.php


EiBi LIST
 EiBi : http://www.eibispace.de/
 EiBi text file : http://www.eibispace.de/dx/eibi.txt


HFCC
 A16 : http://www.hfcc.org/data/a16/

---
Re: A16 updated
-
XYZ
Oct 25, 2016 10:49 UTC
No.1827
A16 updated
-------------
EiBi  oct 24
Aoki  Oct 23
HFCC  Oct 12
-------------


B16 updated
-------------
EiBi   ---
Aoki   ---
HFCC  Oct 24
-------------

AOKI list
 Download URL : http://www1.s2.starcat.ne.jp/ndxc/pc/nd/nda16.zip
 NDXC search is also almost at the same time update AOKI list:
  http://ndxc.16mb.com/bi/adv.php


EiBi LIST
 EiBi : http://www.eibispace.de/
 EiBi text file : http://www.eibispace.de/dx/eibi.txt


HFCC
 A16 : http://www.hfcc.org/data/a16/
 B16 : http://www.hfcc.org/data/b16/